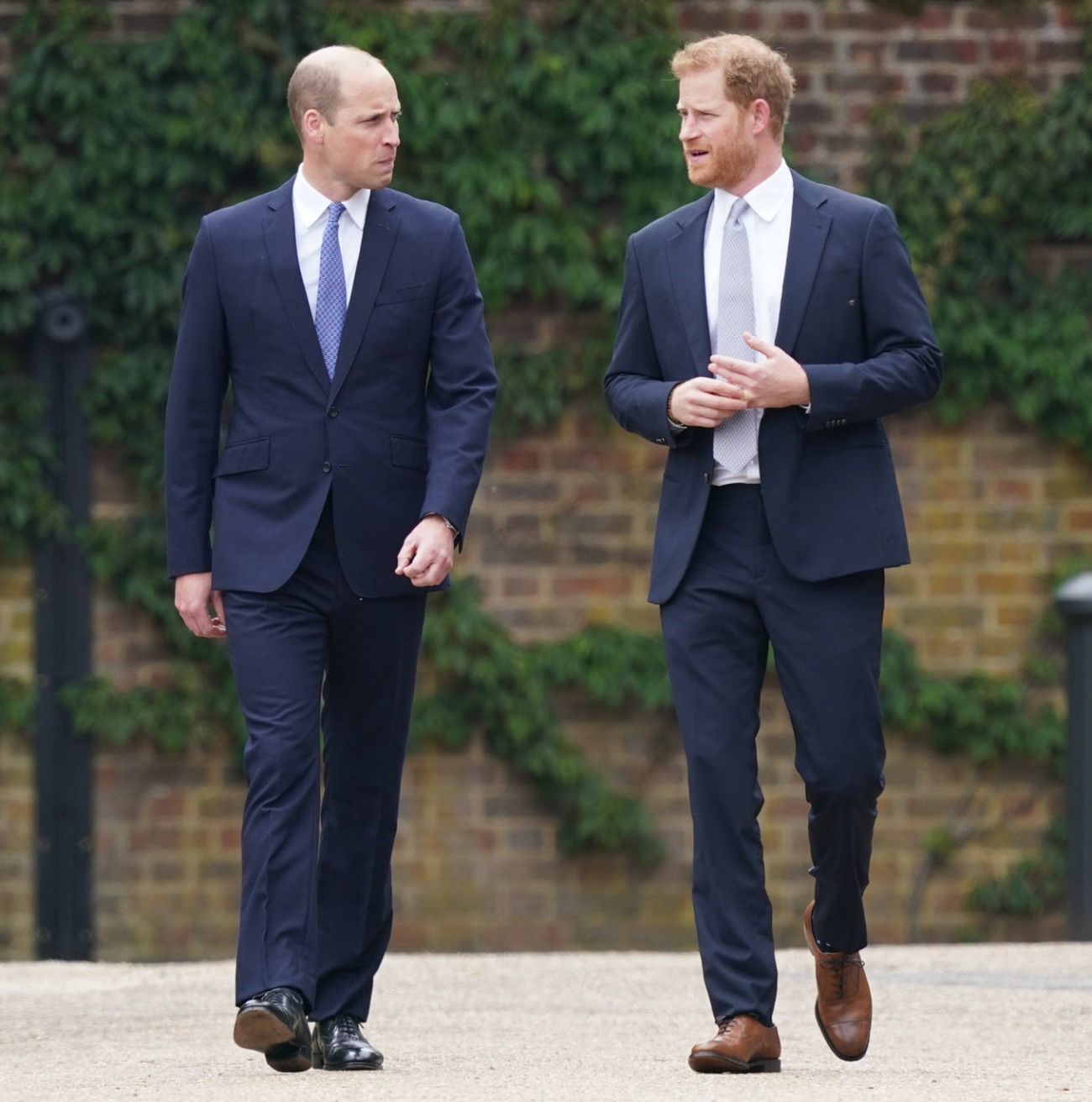 Prince Harry left the UK on Friday, about one full day after the fakakta statue unveiling on his mother's birthday (July 1). There were some theories that perhaps he left for Heathrow immediately after the unveiling but no, he just went back to Frogmore Cottage for one more night in his old home. The home where his cousin Eugenie lives now. As Harry left on Friday, the palace aides were doing the most to kick him on his way out the door:
Particularly galling to both William and Prince Charles was, after the devastating Oprah interview, Harry continued to dish about private chats to CBS' Gayle King – prompting the royals to refuse to have "one-on-one" chats with Harry because neither trust him enough to speak with him alone.

"Despite William and Harry coming together this week for the sole cause of commemorating their mother's legacy, Harry is very much on the outside," a source told the Mirror. "They put on a show, did what they had to do to make sure the day went without a hitch and said goodbye."
[From Page Six]
Every time these sources start mouthing off about broken trust or how wary William is of Harry or how William threw Harry out of the palace, I always wonder if it's a cover story for what really happened. I think Harry left because he wanted to leave and go home to his wife and children. He didn't leave because William doesn't trust him. William wants that narrative, that he (William) is in charge and is telling his younger brother when to come and go. Harry is his own man now and that's what irks Baldemort to no end. Speaking of being irked, People Magazine had a story about how Harry and William did just fine at the unveiling:
Prince William and Prince Harry fundamentally understood the importance of setting aside their differences in paying public tribute to their late mother, Princess Diana.

"They demonstrated a constructive way of dealing with differences," royal historian Robert Lacey tells PEOPLE in the wake of Thursday's unveiling of a statue the brothers commissioned four years ago to honor their beloved mother. "[They were] not sweeping [their differences] under the carpet but acknowledging more important things and doing that in a way that warmed everyone's heart."

Adds Ken Wharfe, who led the personal protection of Princess Diana and her sons for several years in the late '80s: "It was their idea and it was a joint effort."

Lacey says the princes' restraint "illustrates their public style, both on their own and individually."

Despite speculation that William and Harry might each deliver a speech for the occasion, they ultimately issued a joint statement, saying in part: "Today, on what would have been our Mother's 60th birthday, we remember her love, strength and character — qualities that made her a force for good around the world, changing countless lives for the better. Every day, we wish she were still with us, and our hope is that this statue will be seen forever as a symbol of her life and her legacy."

Says Lacey of the statement, "It was a very well-judged decision not to have speeches. The idea of rival speeches could have been disastrous, but to bring out a considered joint statement was perfect and shows a way ahead."
[From People]
I think the joint statement was probably the best idea too. I dreaded the competing speeches, because every time William has needed to make his own speech separate from Harry in the past year and a half, he's come across as contemptuous and petty. The unveiling was about to be a repeat of that. I wonder who came up with the joint statement idea?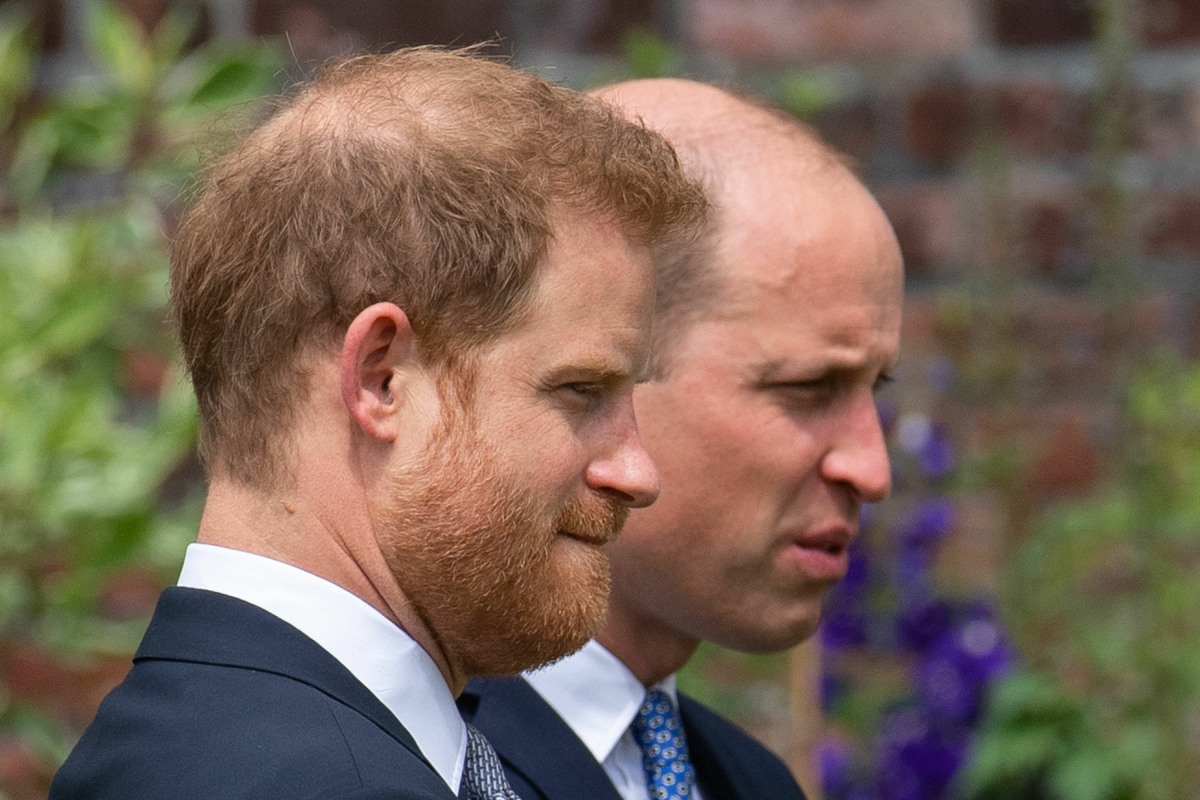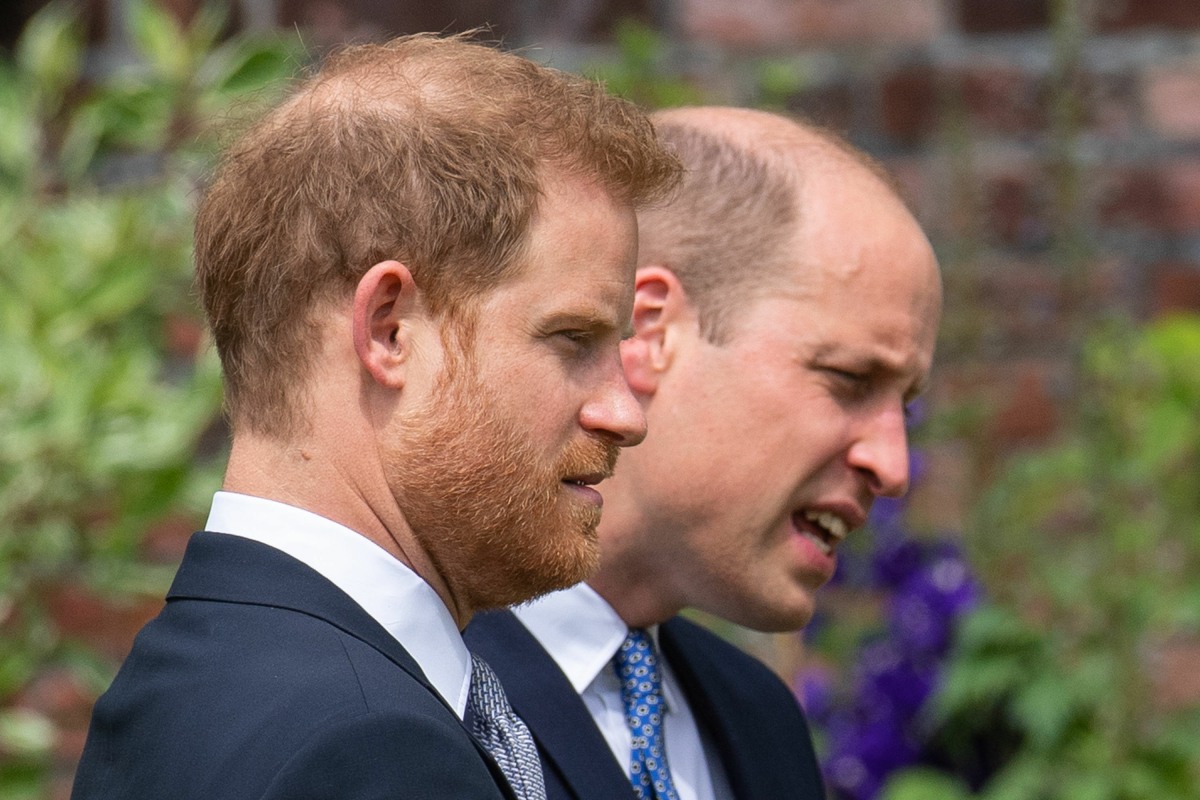 Photos courtesy of Avalon Red.