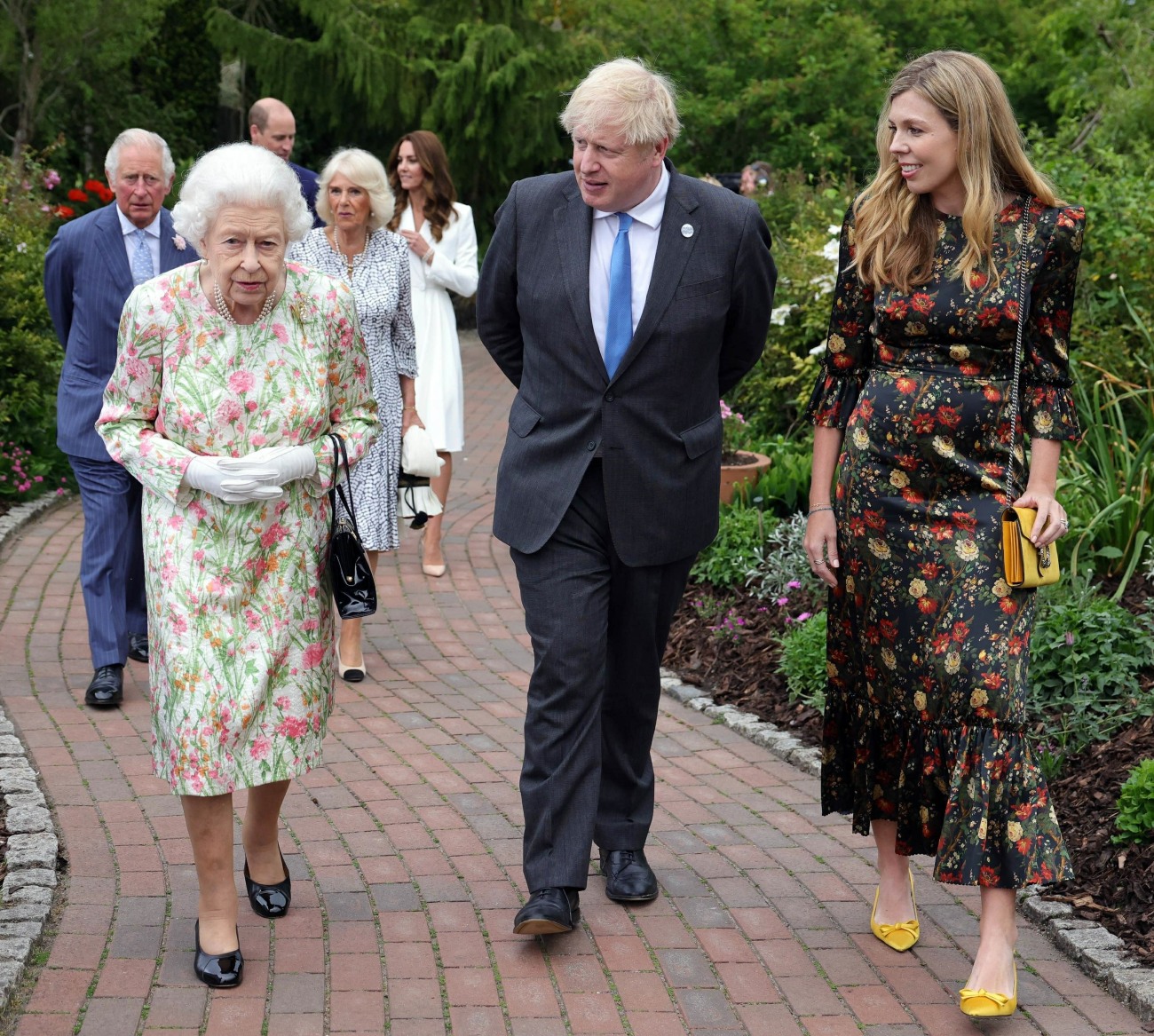 There's something very curious happening in the British upper-crust society. There are all kinds of people leaving breadcrumbs, in interviews and social media, referencing some big royal scandal which has not been made public yet. It feels like a big secret which everyone knows but no one is talking about in polite society. I bring this up because the Daily Mail's Eden Confidential column suggests that Boris Johnson's wife Carrie Symonds is being profiled by an American magazine, and that the profile includes Carrie making some "disparaging comments" about certain members of the royal family.
How fortunate for Boris Johnson's ambitious wife, Carrie, that she has already had her long-awaited stay with the Queen, because there could have been much embarrassment during those moorland walks and barbecues at Balmoral. For I hear that an American magazine is about to publish a fascinating profile of Carrie that will allegedly include claims that she has made disparaging comments about members of the Royal Family in the past.

The journalist who has written the article, Lara Prendergast, is a protegee of Dominic Cummings's wife, Mary Wakefield. Cummings quit No 10 last year after falling out with Boris over the influence of the PM's wife, among other things.

Prendergast has been asking friends of Carrie, 33, about remarks that she's supposed to have made about senior royals.

'We've been shocked at some of the claims,' one of Carrie's pals tells me. 'We wonder what her agenda is.'

Carrie's chums insist that she loves the Queen and greatly admires the royals.

The article is also said to report that one of Carrie's close friends spent Christmas with the couple at a time of strict coronavirus restrictions. Over the festive period, two households weren't allowed to mix indoors in London unless part of a 'support bubble'.

Her pals point to a very unflattering article that Prendergast wrote about her last year for The Spectator, where Wakefield is a senior executive. It claimed that Carrie was unsupportive of other women and tried to push her animal rights agenda through government. Prendergast was commissioned by U.S. magazine Harper's to 'explain Carrie to a global audience' and has been trying to get her friends to spill the beans on her thoughts, feelings and personality.

The last glossy magazine profile of Carrie caused uproar. Under the headline, 'The most powerful woman in Britain,' Tatler claimed that she was appalled by Theresa May's 'John Lewis nightmare' furniture at No 10.
[From The Daily Mail]
This is one of many backdoor ways gossip columnists, journalists and royal reporters get information out. It can't be straight reporting, like "we hear that Prince William is pruning rose bushes." It has to be "we heard that Kate is trying to cut out her rural rival for some reason, which everyone categorically denies." It can't be "there's a big secret involving senior royals," it has to be "we heard that the prime minister's wife has been saying some truly awful stuff about senior royals, so let's print what we think she's said." For what it's worth, if Carrie Symonds is being used as some kind of pawn in a larger gossip scheme, I do feel sorry for her. But I'd also really like to know if she was gossiping about the Queen. Or Prince Charles. Or the Keens.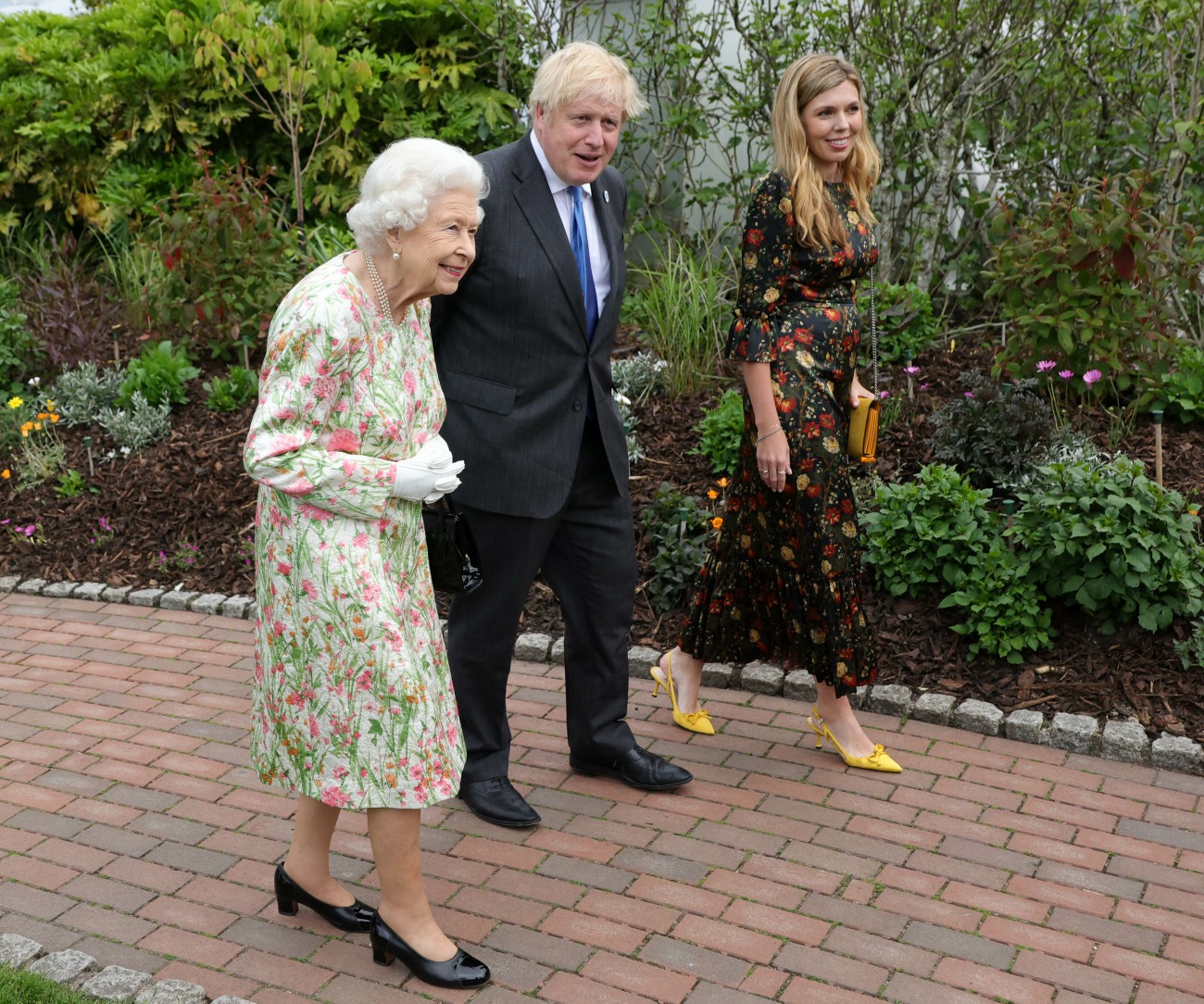 Photos courtesy of Avalon Red, Backgrid.