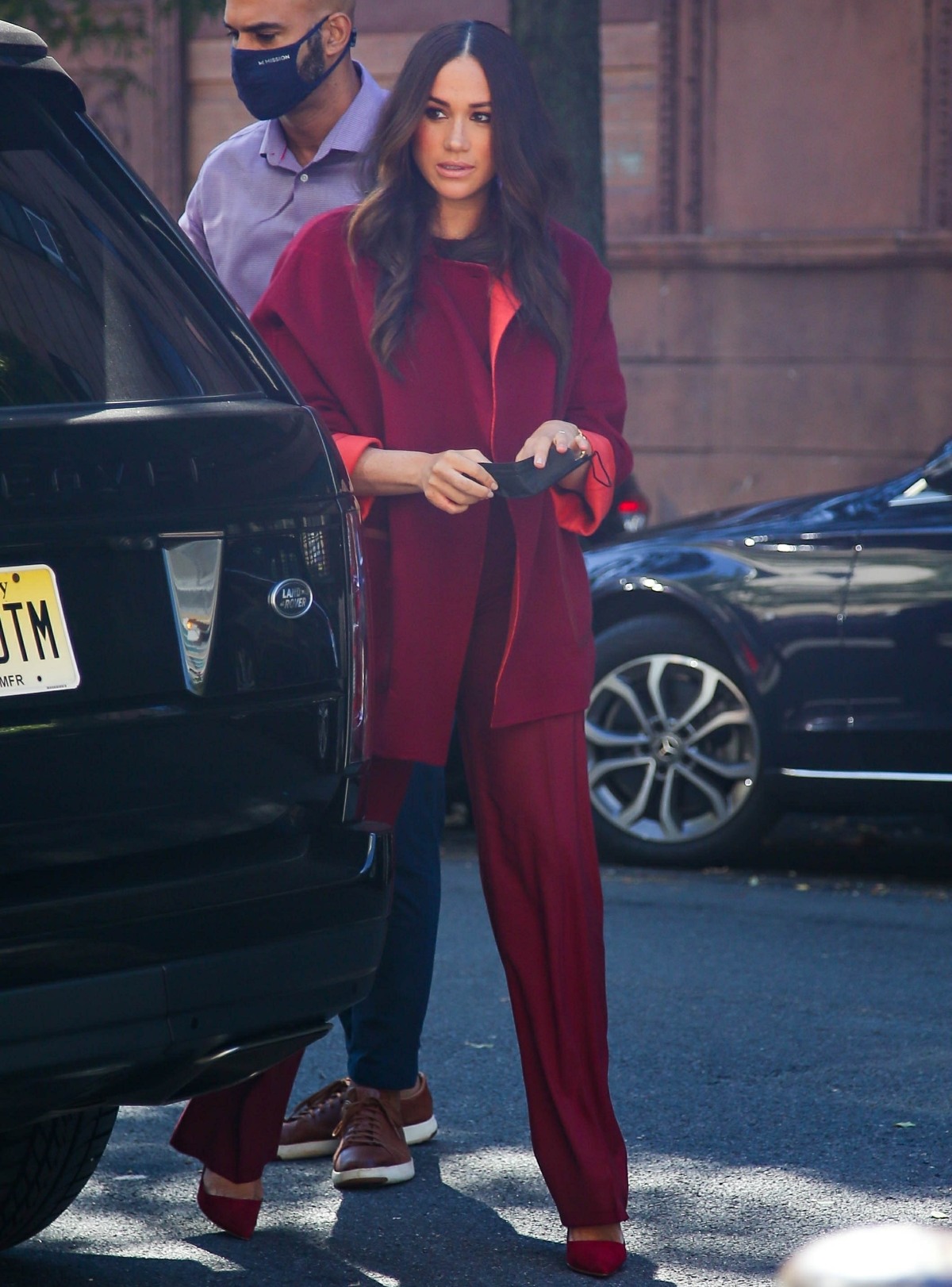 How could Madame Duchess Meghan become even more beloved? How about by emulating the most classic American style icons of the past century: the Golden Girls!!! Meghan was out today in New York and she served up some Dorothy Zbornak Realness and I am HERE for it!! I have not seen any IDs for this ensemble, but let's just say it's from a designer's Golden Girls Collection and be done with it. So where did the Sussexes go? They went to a public school: PS 123 Mahalia Jackson in Harlem. Meghan read The Bench to the kids!
The couple joined N.Y.C. Schools Chancellor Meisha Porter at P.S. 123 Mahalia Jackson School in Harlem. To promote early literacy, Meghan read her children's book The Bench to a group of schoolchildren in second grade. Prince Harry joined the kids on the ground, sitting among them as Meghan read the story.

"I wrote this when we just had our little boy, and I haven't read it to any other kids but you!" she told them. Meghan dedicated her book to "the man and the boy who make my heart go pump-pump," and she told the children that the phrase came from teaching 2-year-old son Archie how the heart works. She also explained, "The idea of representation — 'That looks like me!' — I wanted everyone to be included in this book."

The children drew Meghan and Prince Harry pink paper hearts with their personal stories and dedications on them, and Meghan went through them and engaged with the students by name. Meghan gave out lots of hugs, with some young girls so excited to speak with her that they wiped away tears.

The Duke and Duchess of Sussex also donated two garden boxes filled with vegetables and herbs to support the school's ongoing community efforts and the need for fresh food. Through Meghan and Harry's Archewell Foundation's partnership with Procter & Gamble, they are also providing health products for families at the school as well as a washing machine and dryer for students' uniforms.
[From People]
Love that they brought garden boxes and they attached their visit to a donation of a washer and dryer and health products for the kids. The pandemic has heightened food insecurity and the lack of resources like "running water" and access to a washer and dryer on a regular basis. As for the kids crying… it reminds me of how so many kids loved it when Barack and Michelle Obama visited their school. It really matters when you're a kid and you can see a president, a first lady or a madame duchess who looks like you.
Now that's a class photo the kids won't forget. With the #DukeandDuchessofSussex #MeghanAndHarry. And then they throw themselves on him. Somebody's a DAD. More on @PIX11News all day. @KensingtonRoyal pic.twitter.com/tdAK4b49DM

— James Ford (@jamesfordtv) September 24, 2021
P.S. Harry looked like a snack too. Also edited to add: the Daily Mail has the ID & cost of Meghan's ensemble. It is, according to them, a "$5,840 Loro Piana cashmere coat and matching $1,680 pants."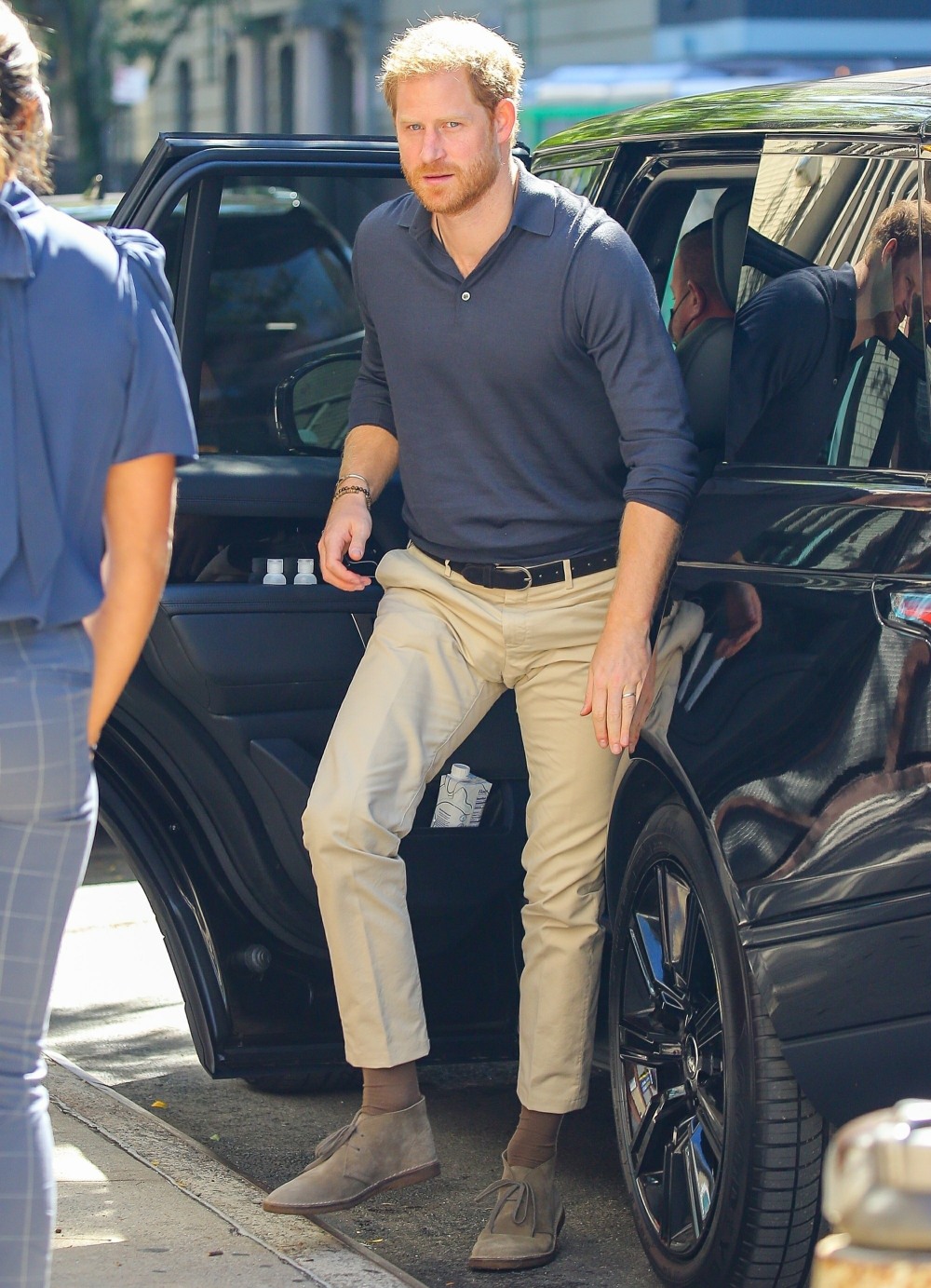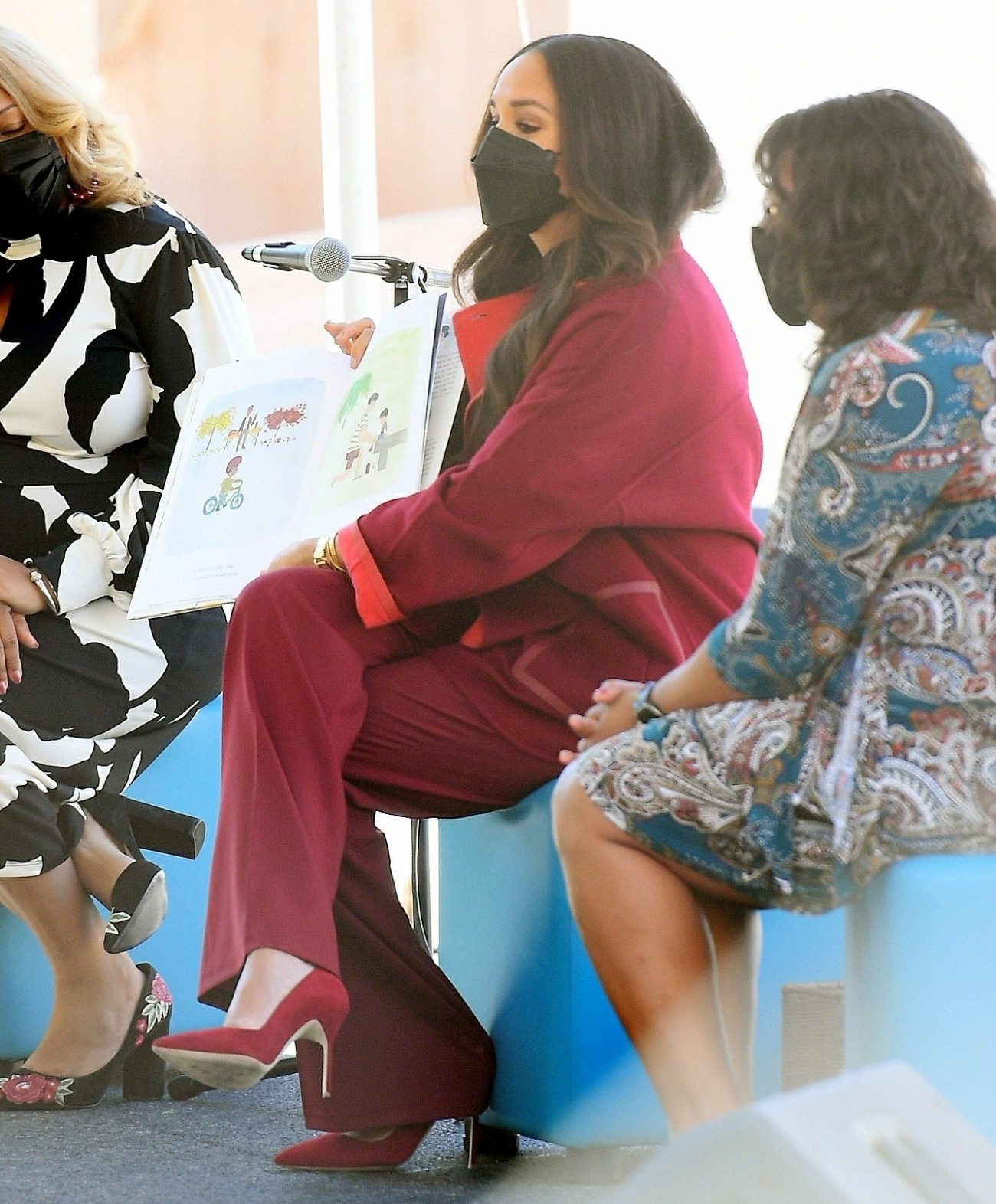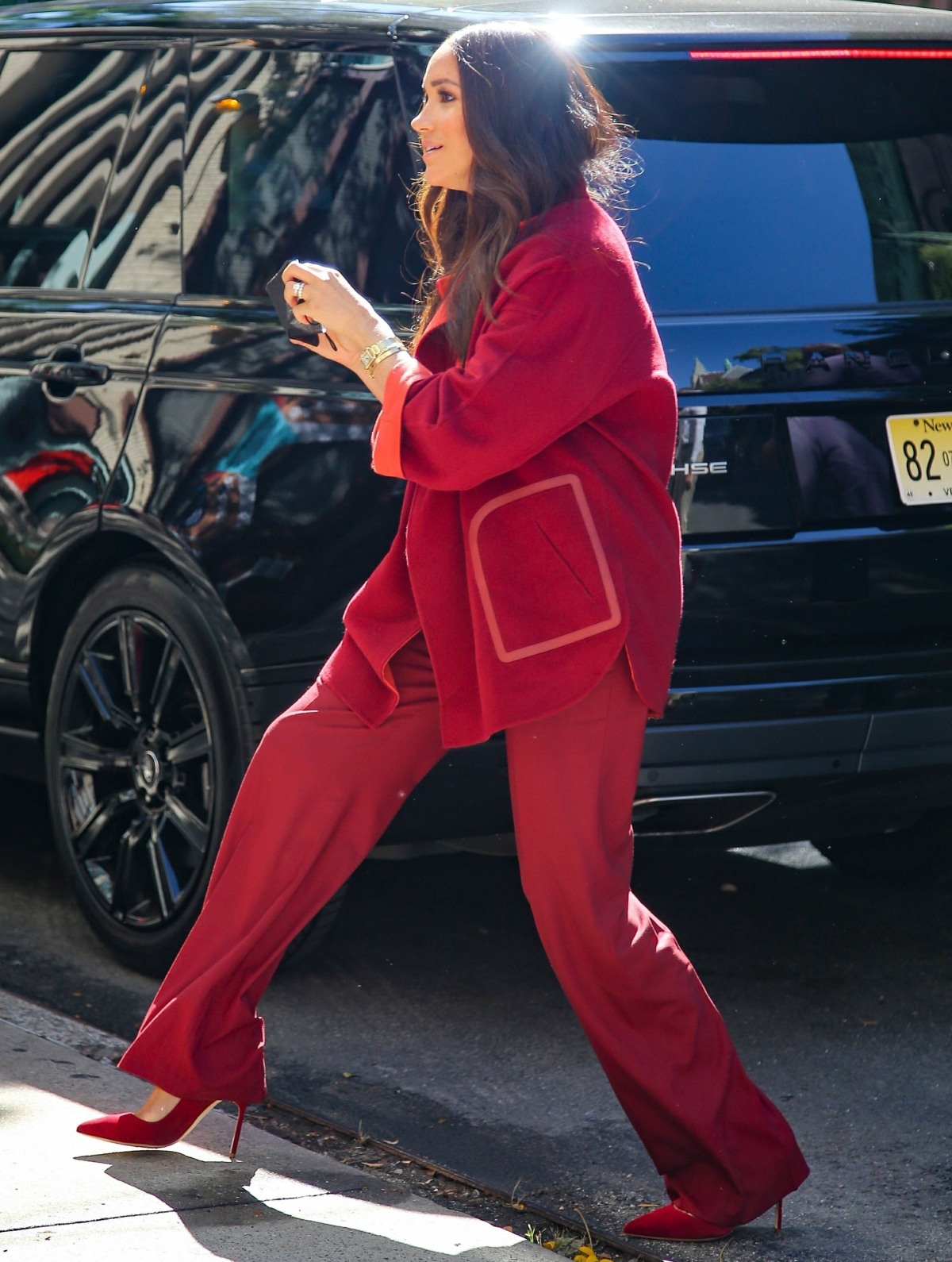 Photos courtesy of Backgrid.